---
Refill medication options
1) Save yourself a phone call - e-mail us your prescription request any time ([email protected])
2) Log into your Pet Portal to request a prescription refill. You will find a list of past medication purchases here.
3) Call or TEXT (704) 821-7040 during business hours
**Please allow 24 hours' notice and be aware that we close at 4pm on Saturday until 8am Monday morning. Once the medication has been approved and filled, we will contact you to let you know that it is ready for pick-up. Shipping to your door is available on request for most medications!
---
Refill prescriptions online via e-mail or our Pet Portal!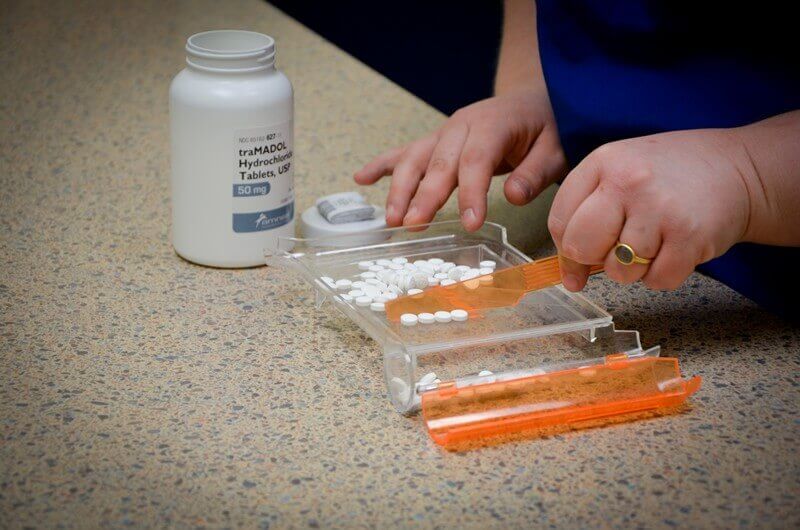 We stock a complete line of pharmaceuticals and prescription diets that are available at the time of your appointment so your pet doesn't have to wait to begin to heal while you wait on a pharmacy to fill a prescription. For prescription REFILLS, you can request a refill at your convenience 24 hours a day through your Pet Portal or by e-mailing us at [email protected].
Orders requested through the Pet Portal and e-mail are filled here at ITAH from our in-house stock by the same people you know and trust. During business hours, you may also call our office to request a refill (please allow 24 hours notice, though we can often fill them faster). Once your prescription is filled, you may pick it up at our office, or if it's less time sensitive, have us ship the medication to your door.
Shipping is free on orders over $39.00. We also price match (identical products, including all fees) online pharmacies, though in most instances, our price is less than the competitors - see more below.
Automatic heartworm and flea/tick mailings
Our goal at Indian Trail Animal Hospital is perfect preventative healthcare for your pet and convenience for you. We know that lives are busy and it is difficult to remember to administer preventative products. By signing up with our receptionists for automatic mailings, you will receive your pet's prevention monthly and never forget to give it again! What's better? –we have waived shipping fees on these items because we don't want your pet to miss them either!
Price matching
Although our prescription medication prices are usually less than those you would find on internet pharmacies, we do price match (identical products, plus any fees applicable on the competing site). We want to caution our pet parents to be very careful about purchasing pet medications from online retailers, even those with name recognition and a long-standing history in the business. After seeing many counterfeit products, products that have been tampered with (like less Frontline in the tube than is supposed to be there), and dangerous mistakes by prescriptions filled online, we feel strongly that you should get your prescriptions from the veterinarians you know and trust and will assure that our prices continue to be competitive in an effort to keep your pet safe and earn your business.
All of your purchases through your Pet Portal will be filled and shipped from our in-house stock, purchased direct from respected Veterinary supply and pharmaceutical companies, and filled by the same team you know and trust. We can guarantee the integrity and quality of our medications and will assist you in getting satisfaction from the manufacturer should a purchase not live up to our standards of quality. If you choose to purchase a product elsewhere we are not able to make the same guarantees.