We believe your pet's care should be exceptional at all times. When specialty medicine is called for we partner with the best in the business.
---
Charlotte Veterinary Surgical Services, PLLC. (CVSS)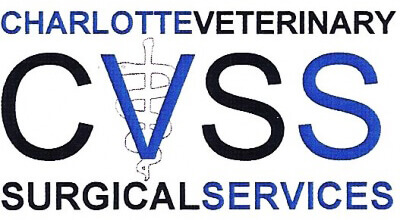 Drs. Marcos and Amy Haase are called in regularly to perform and interpret ultrasounds, as well as to consult on chemotherapy treatments and perform advanced surgical techniques such as TTAs for Cruciate Ligament Injury procedures and fracture plating. We provide a state-of-the-art surgical facility and recovery area, and they bring their skills and training. You and your pet have the convenience and comfort of a familiar facility and team during your pet's treatment and recovery.
---
Veterinary Rehabilitation & Exercise Clinic of the Carolinas (VET-REC)
Right next to Indian Trail Animal Hospital, the Charlotte region's first freestanding canine rehabilitation facility is in our former Annex Building. Known as Vet-REC, (Short for Veterinary Rehabilitation & Exercise Clinic of the Carolinas) this new facility features a dedicated team, land and water treadmills, an indoor and outdoor exercise facility, laser therapy, therapeutic ultrasound and both in- and out-patient care. This clinic is a great new option for serving post-operative animals, arthritic patients, and animals dealing with chronic pain. We are thrilled to have a convenient option for referring dogs that need rehabilitation therapy, pain management, or athletic training- right next door!