Veterinarian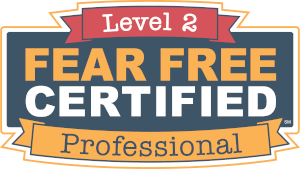 Born and raised in the northwest suburbs of Chicago, Dr. Gawel's interest in veterinary medicine started when he was a kennel/veterinary assistant at 15 yrs old. Through high school and most of college he immersed himself in the field with day-to-day appointments and emergency medicine. Dr. Gawel completed a BS in Zoology at Michigan State University. (Go Green!).
After spending time working in the pharmaceutical industry, Dr. Gawel made the difficult decision of pursing his veterinary dreams in the Caribbean. He obtained his DVM degree from Ross University School of Veterinary Medicine and completed his final clinical year at University of Wisconsin. Wanting to escape the cold winters, he began his career in the Tidewater area of Virginia. Afterwards, the draw of the big city and family brought him to the Charlotte area. Dr. Gawel's specific areas of interest include dentistry, surgery and oncology.
When not at work, he and his wife (also a veterinarian) do their best to keep up with their young sons. Dr. Gawel loves all sports Chicago (minus the White Sox) and can be heard for miles cheering on his beloved Spartans! He's just as excited to join the Indian Trail Animal Hospital family and develop his own loyal fan base among the animals of Indian Trail.
---